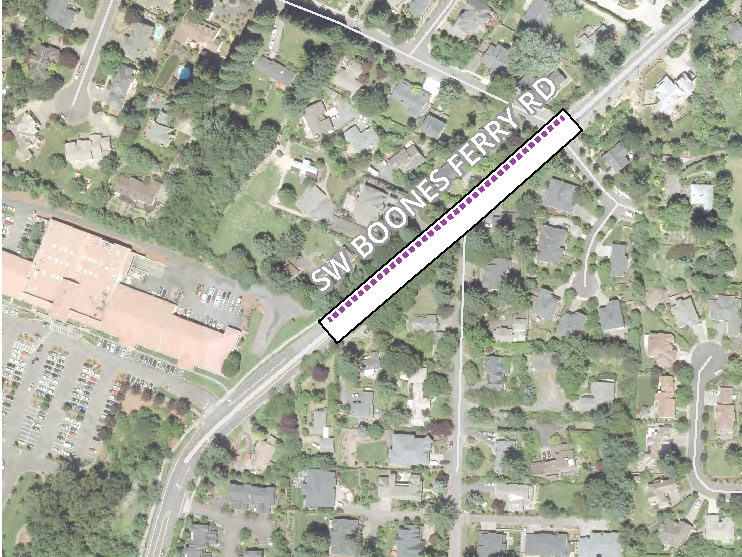 Southwest in Motion project BP40
SW Boones Ferry Road Walkway from Orchard Hill Rd to City Limits
The Boones Ferry Road walkway project from Orchard Hill Road to city limits is in early design and engineering. This project was the top priority in the recent Portland Bureau of Transportation survey. Community members in the Arnold Creek neighborhood advocated for this project during the Southwest in Motion planning process and have continued to call for safety improvements since the adoption of the plan.
Join the Board of Directors
Tuesday, January 9
6:00 - 7:00 pm
The link to join this virtual meeting on Zoom can be found in the Agenda.
Meetings are open to the public. Everyone is welcome.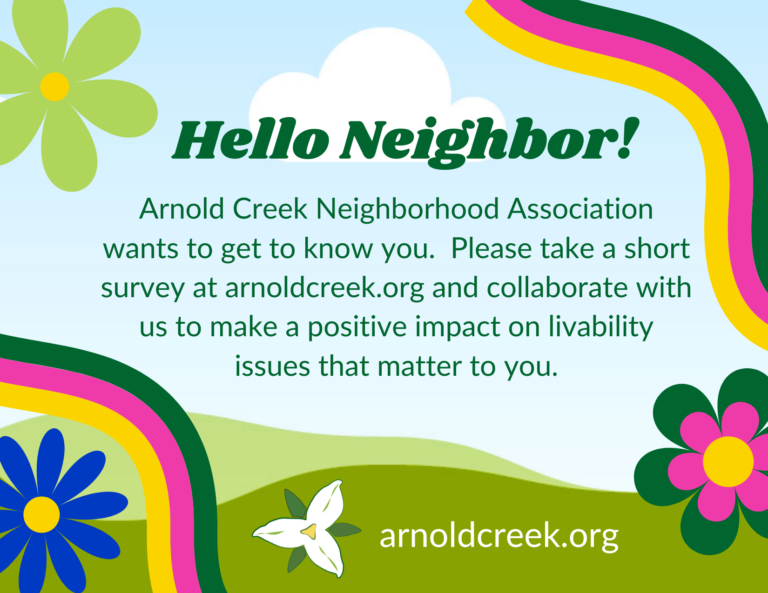 Arnold Creek Neighborhood Association wants to get to know you. Let's collaborate and make a positive impact on livability issues that matter to you! Survey will close December 31. Attend the January 9 meeting for a survey results presentation.