Report non-urgent traffic safety concerns related to pedestrians, people biking or taking transit, speeding drivers, speed limits in general, traffic safety around schools, visability, signage and signal timing to City of Portland Bureau of Transportation:
Contact us if you have questions or would like to have a voice on any of these transportation projects.
Find pedestrian routes and connections in Southwest Portland.
Bus Route 39 Lewis and Clark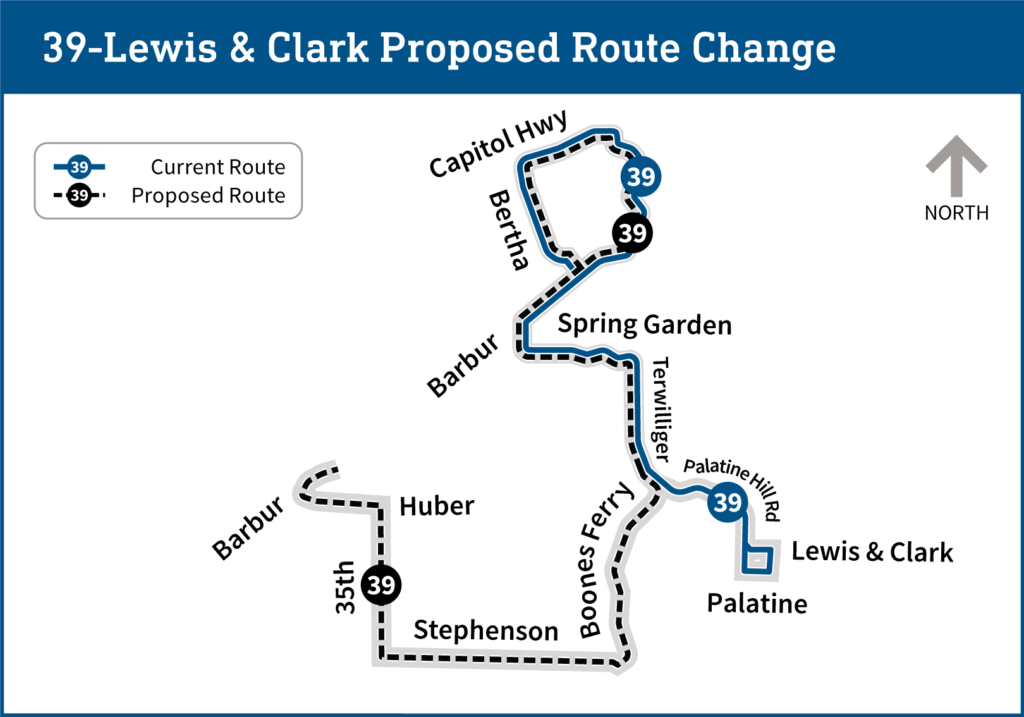 TriMet is proposing to reduce service to only run buses during peak travel time for Wells High School students.
And they would extend Line 39 to serve the Arnold Creek neighborhood and Barbur Transit Center via Boones Ferry, Stephenson, 35th, and Huber, instead of serving Palatine Hill and Lewis & Clark College.
Pedestrian Access to Oswego Towne Square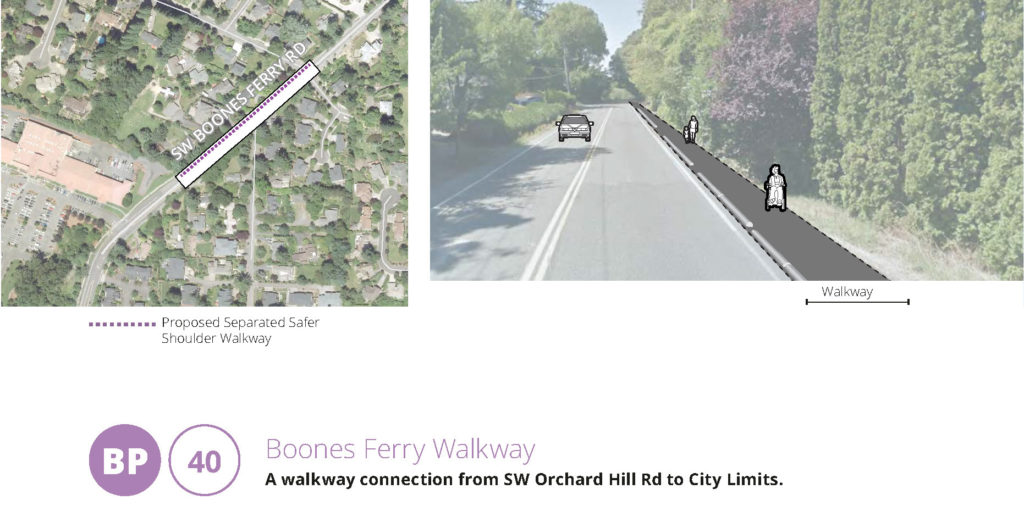 On December 4, 2019, City Council adopted Southwest in Motion (Resolution No. 37464): link to records of adopted plan. See page A-26: A walkway connection from SW Orchard Hill Rd to Oswego Towne Square shopping mall and grocery store.
Southwest In Motion identifies a realistic short-term action plan that provides basic walking and bicycling connectivity where they are needed most.

I-5 Bridge Over SW 26th Ave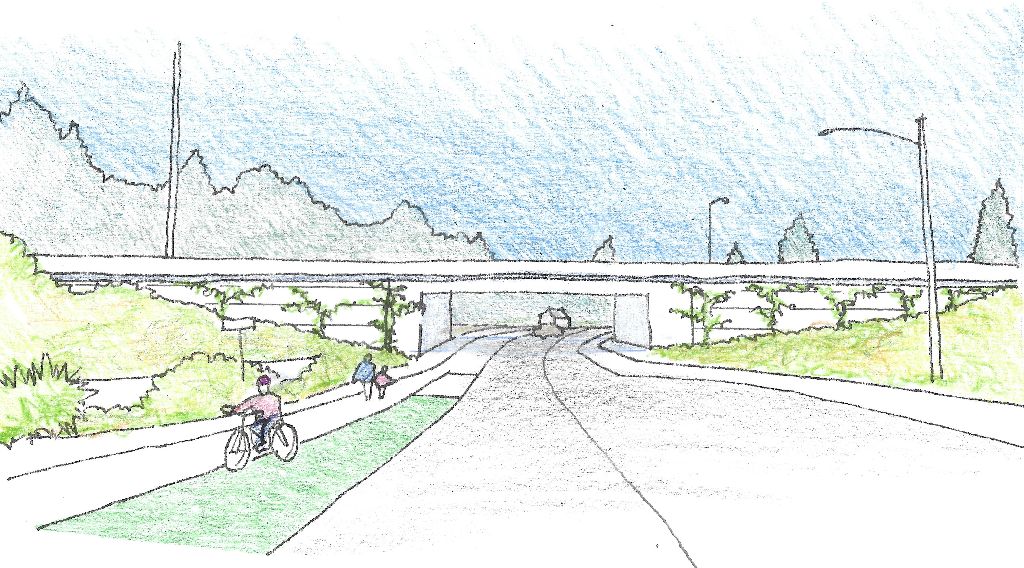 Oregon Department of Transportation will replace the current bridge with a new, improved structure and Portland Bureau of Transportation will upgrade SW 26th Avenue with better lighting, bike lanes and sidewalks.
Beginning in 2023, SW 26th Avenue will be fully closed to motor vehicles directly under I-5 for about a year. Businesses on SW Barbur Court and homes on SW 26th Avenue will still be accessible.
Safer Shoulders - SW Stephenson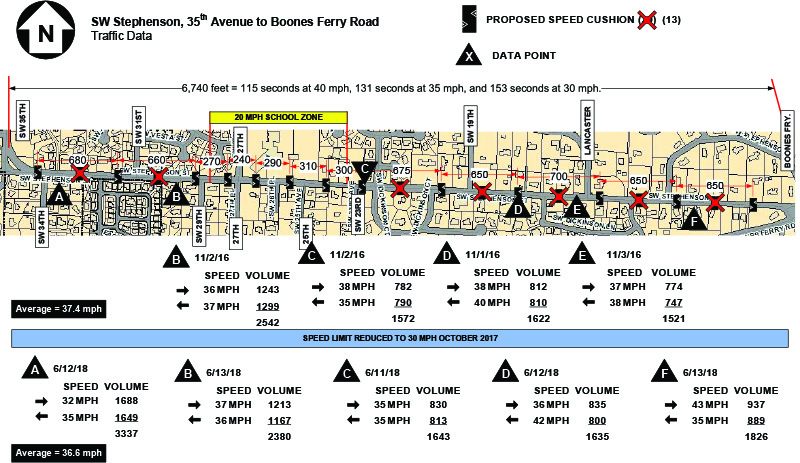 June 7 , 2021 City of Portland (PBOT) is under contract with the contractor to complete work by November 15, 2021.
Portland has over 50 miles of gravel streets which are not maintained by the city. As a result, those streets were in bad shape, with large potholes and ruts. Until the launch of the Gravel Street Service in 2018, PBOT did not have many options to help residents who were unhappy with the condition of their roads. Thanks to the new program, however, PBOT can offer a cost-effective solution for making these gravel roads better. Even better, the service is FREE for residents.