Report non-urgent traffic safety concerns related to pedestrians, people biking or taking transit, speeding drivers, speed limits in general, traffic safety around schools, visability, signage and signal timing to City of Portland Bureau of Transportation:
Contact us if you have questions or would like to have a voice on any of these transportation projects.
Find pedestrian routes and connections in Southwest Portland.
Pedestrian Access to Oswego Towne Square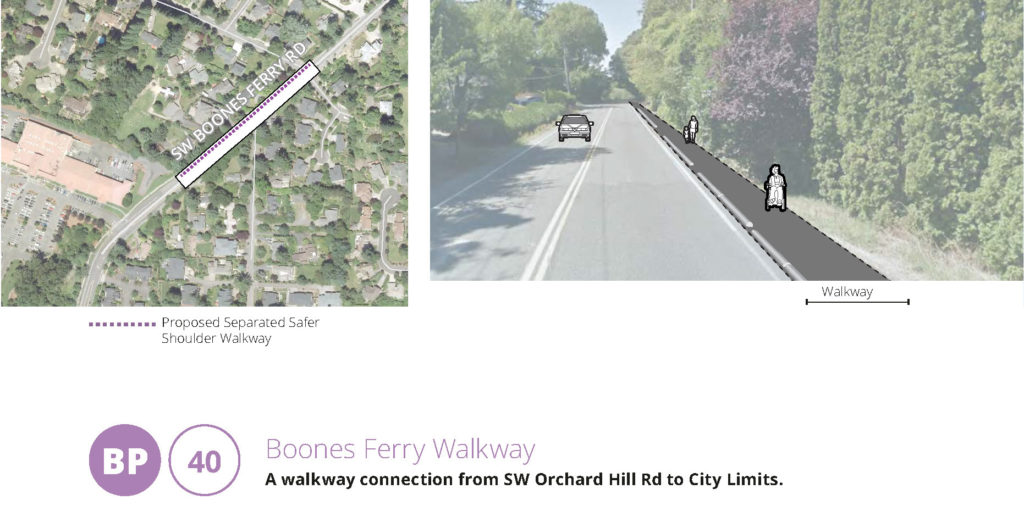 On December 4, 2019, City Council adopted Southwest in Motion (Resolution No. 37464): link to records of adopted plan. See page A-26: A walkway connection from SW Orchard Hill Rd to Oswego Towne Square shopping mall and grocery store.

Southwest in Motion (SWIM)
Southwest In Motion is a short-term prioritization, refinement, and implementation strategy for planned active transportation investments in Southwest Portland. The final plan identifies a realistic short-term action plan that provides basic walking and bicycling connectivity where they are needed most.
Portland has over 50 miles of gravel streets which are not maintained by the city. As a result, those streets were in bad shape, with large potholes and ruts. Until the launch of the Gravel Street Service in 2018, PBOT did not have many options to help residents who were unhappy with the condition of their roads. Thanks to the new program, however, PBOT can offer a cost-effective solution for making these gravel roads better. Even better, the service is FREE for residents.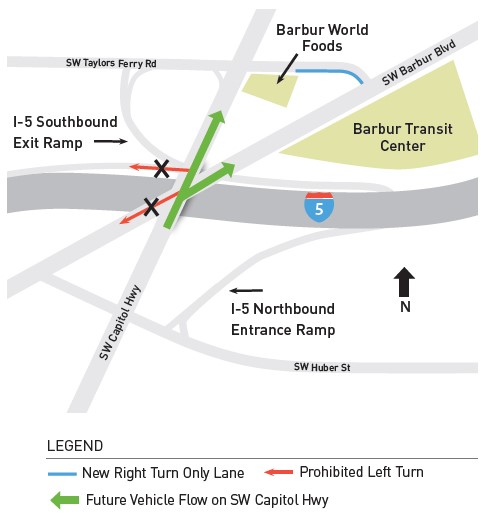 Oregon Department of Transportation (ODOT) will be making safety improvements to the Barbur Crossroads area where SW Barbur Blvd, SW Capitol Hwy and SW Taylors Ferry Rd meet. 
Speed Cushions on SW Arnold St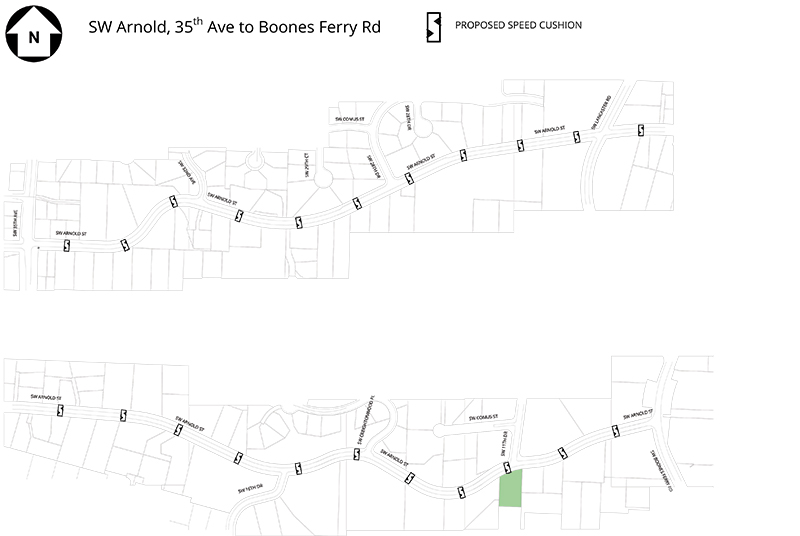 The 4-cushion design,  approved from the MOU PBOT has with PF&R, was used due to the many curves and permits fire truck use without straddling the centerline with limited sight distance. Cushion types are not mixed on the same road section, so the 4-cushion design will be used for the full Arnold speed bump installation.
Safer Shoulders - SW Stephenson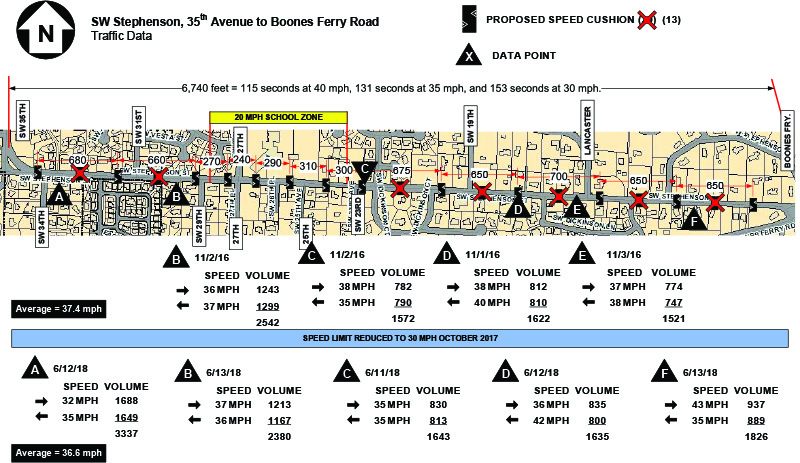 June 7 , 2021 City of Portland (PBOT) is under contract with the contractor to complete work by November 15, 2021.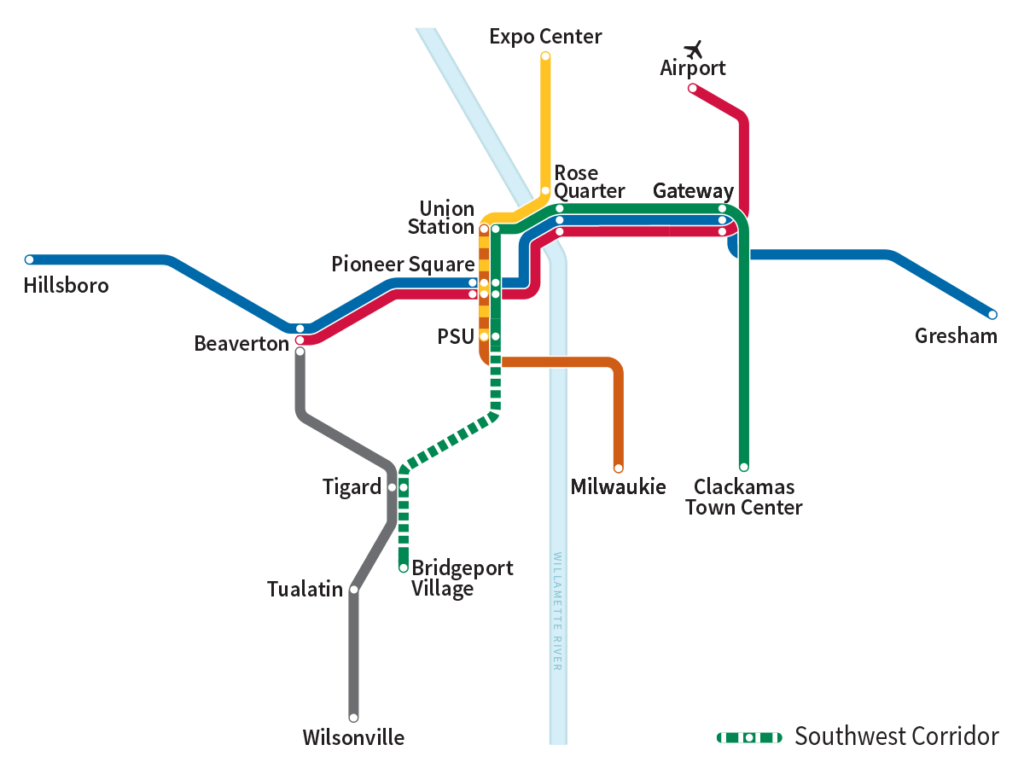 The Southwest Corridor Light Rail Project is a proposed MAX light rail line that would provide a 30-minute trip between Downtown Portland and Tualatin.
In November 2020, voters rejected Measure 26-218 (also known as Get Moving 2020), a proposal to fund the Southwest Corridor Light Rail Project and many other transportation programs across the region. At this time, the project is on hold until funding is identified.