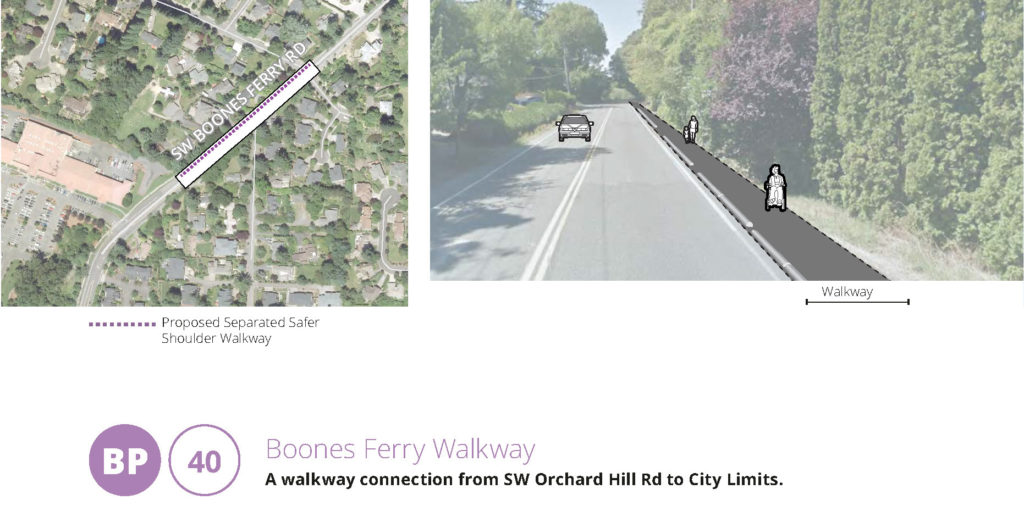 Portland Bureau of Transportation (PBOT) is selecting projects from the Southwest in Motion (SWIM) plan for funding in 2022, from the Fixing Our Streets gas tax revenue.
SWIM Project BP-40 Boones Ferry Walkway will improve pedestrian safety along SW Boones Ferry Rd, between SW Orchard Hill Rd and New Seasons grocery store and our Town Center.
Email comments to PBOT Senior Transportation Planner Nick Falbo, nick.falbo@portlandoregon.gov. Ask PBOT to fund SWIM project BP-40, and share why you think pedestrian safety along this stretch of SW Boones Ferry Rd is important.