The Arnold Creek Neighborhood Association acknowledges the land now known as Portland rests on the unceded territory of the Multnomah and Clackamas Bands of Chinook who made this area their home. We extend our deepest gratitude to the First Peoples who were the original protectors and stewards of these lands and acknowledge all they have endured, and continue to endure, so that we may also call this place our home.
Attend an Arnold Creek Neighborhood Association meeting or contact us to learn how you can weigh in on land use projects and hear what others have to say.
City of Portland Resources
The City has received a building permit application for development within an environmental zone. The purpose of this notice is to inform neighbors and interested persons of permitting activities and projects within the environmental zones that will utilize the Environmental Development Standards of Zoning Code Chapter 33.430.
Residential Care Facility (Miracle Heights)
January 28, 2022 Update:
An application for the Residential Care Facility was submitted to the City. The next step is for the City to check the application for completeness. That has to be done within 21 days. If the application is found to be complete, the hearing date will be set within 51 days. However, if the application is not complete, the applicant has 180 days to complete it.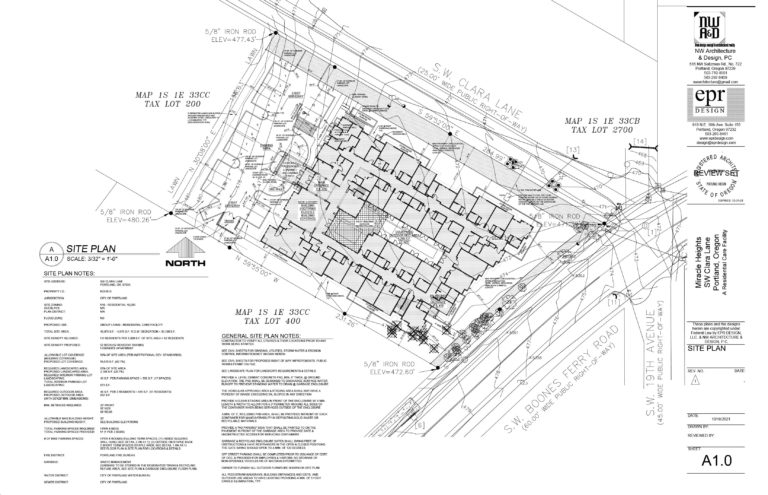 The original proposal for a Residential Care Facility (Miracle Heights) on the south side of Clara Lane at Boones Ferry was withdrawn earlier this year. The application has now been re-submitted. The main changes are the addition of a 3,054 sq. ft. basement which includes an owner's apartment, and the addition of one bed for a total of 52 beds. The total square footage of this two storey building plus basement is 30,455.
This proposal is a non-conforming development in a single-family residential zone, so it is subject to a Conditional Use Review which will assess compatibility with the surrounding neighborhood.
This proposed building will eliminate the existing wetland which covers most of the property. Mitigation will be required.
Improvements will be required to the Boones Ferry right of way, and Clara Lane bordering the property will be brought up to current roadway standards.
Arnold Creek Neighborhood Association Board would like to get feedback from residents regarding this major development proposed for our neighborhood. Please send your comments to board@arnoldcreek.org.
Residential Infill Project - Part 2 (RIP 2)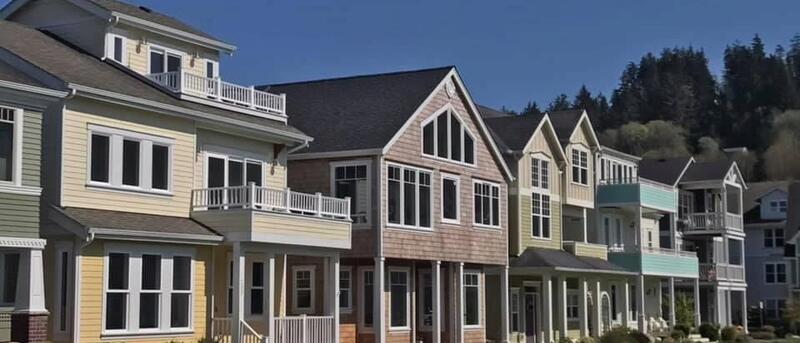 In September 2021, the City began work on Phase 2 of the Residential Infill Project (RIP2). This phase focuses on the remaining HB2001 and SB458 state legislative mandates requiring cities to open up all Single Family Residential Zones to duplex housing, expand other types of housing (referred to as middle housing) and allow many lots which have been or will be developed with more than one dwelling to be more easily divided to allow for individual ownership. The first phase of RIP (adopted in August 2020) focused on R2.5-R7 zones. This phase will focus on R10-R20 which is the zoning for a majority of the ACNA properties.
The RIP2 Z-Overlay Map App
https://www.portlandmaps.com/bps/residential-infill-2/#/map/ allows you to look up individual properties to see if they are included in the Z Overlay Zone map of Constrained Sites. Properties included in the Z-Overlay Zone are shown with cross-hatching marks. Constrained Sites carry that designation due to either environmental zoning or flood, wildfire or landslide hazards. Constrained Sites will not be subject to some of the increased density allowances proposed in RIP2.
Ezones Map Correction Project
City Council unanimously approved
Ezone Map Correction Project
May 25, 2022
West Portland Town Center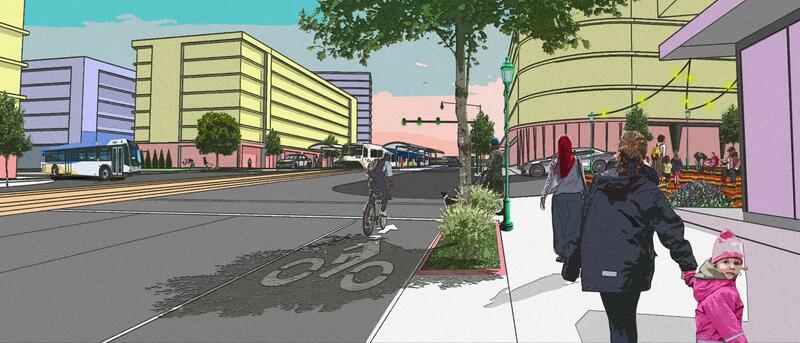 For decades the area around the intersection of Barbur Blvd, Capitol Highway/Taylors Ferry, and I-5 (known as "The Crossroads"), as well as neighborhoods to the north and south, have remained largely unchanged. The use of land and roadways reflects old planning practices that prioritized space for cars more than people.